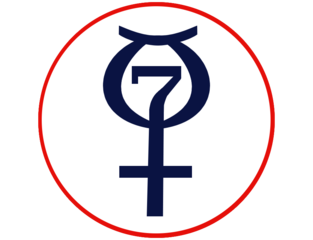 Project Mercury
Initiated in 1958, completed in 1963, Project Mercury was the United States' first man-in-space program. The objectives of the program, which made six manned flights from 1961 to 1963, were specific:
To orbit a manned spacecraft around Earth;
To investigate man's ability to function in space;
To Recover both man and spacecraft safely.

Project Mercury Non Mission Specific Memorabilia
This is an original period transcript of the historic April 9, 1959 press conference in Washington DC announcing the selection of the Mercury 7 Astronauts. This press conference and these men changed the face of history and this original document captures it all, word for word. It lists all those in attendance and captures the entire press conference from start to finish.

This is not a latter day digital reproduction but rather the very same publication released by NASA following this momentous event for all who couldn't be there. It is 34 pages and is excellent condition.

#Mercury Mem NS - First Press Conference

$195

Very Vintage Mercury Era NASA Ashtray
from the personal collection of Flight Director Neil Hutchinson

This ashtray was produced to commemorate the 5th Anniversary of NASA. It is NOT a reproduction but rather was produced in 1963. Neil was never a smoker and consequently this ashtray is in "as new" condition. A very rare memento coming from the collection of Neil Hutchinson, "Silver Flight"

#Mercury Mem NS - NASA Ashtray
$125
3 Volume Set: "Results of....."
from the personal library of Flight Director, Neil Hutchinson
Offered here is a three volume set of "Results of....." that includes:

1. "Results of the Second US Manned Orbital Space Flight" (NASA SP-6)

2. "Results of the Third US Manned Orbital Space Flight" (NASA SP-12)

3. "Mercury Project Summary & Results of Fourth Orbital Flight" (NASA SP-45)

Each of the three volumes are hand signed by Neil Hutchinson, "From the library of NASA Flight Director Neil Hutchinson, "Silver Flight". A wonderful set in excellent condition coming from a Flight Director's personal library.

#Mercury Mem NS - Hutchinson: "NASA Results of...."
$195
Alan Shepard : Freedom 7 Memorabilia
United Space Manned Space Flight - 30th Anniversary of the Mercury Astronauts

hand signed by Alan Shepard

This impressive poster print commemorates the 30th Anniversary of Manned Spaceflight. It measures 34"x22" and is in very good condition and suitable for framing though one could first add John Glenn if desired. Shepard signs in bold blue sharpie as you can see clearly in the scan. A beautifully produced poster.

#Mercury Mem - Shepard 30th Anniversary Poster

$225
click thumbnail to enlarge

click thumbnail to enlarge

The "Lucky Bag" is the Naval Academy's Yearbook and this one is their 100 year (1845 - 1945) anniversary edition, complete with future Astronaut Alan Shepard and future President Jimmy Carter. This massive yearbook is in outstanding condition, measures 14.5" x 11.5" and weighs in at an impressive 10.75 pounds!. Loads of content, lots of great reading and with a great space & political association as well. This item is for the collector who appreciates those items on the more unusual side.

#Mercury Mem - Shepard Yearbook

$195
FLOWN Liberty Bell 7 Washer Lucite Presentation
produced by the Kansas Cosmosphere, 1999

Mercury-Redstone 4 (Liberty Bell 7) Flown Component from the Recovered Spacecraft in Lucite Display. A handsome display of 5.25" x 4.25" x 1.75" containing a washer removed from the capsule along with a photo and explanatory text. Gus Grissom was the pilot of this sub-orbital mission, America's second-ever spaceflight, and barely escaped from the capsule as it floated in the Atlantic Ocean after a hatch exploded prematurely. He was rescued, but Liberty Bell 7 sank into the ocean. Near the thirty-eighth anniversary of the flight, a recovery team financed by the Discovery Channel pulled the capsule off the floor of the Atlantic; it was taken to the Kansas Cosmosphere and Space Center in Hutchinson, Kansas for a painstaking restoration. This particular washer was not reinstalled because of the corroded condition of the component to which it was originally attached. These souvenir displays were sold to raise money toward the restoration and exhibition costs and includes a printed Certificate of Authenticity from the Cosmosphere and its original box.


#Mercury Mem - Liberty Bell 7 - Washer Lucite
SOLD
"Moment of Discovery" print with accompanying FLOWN "Sealing Tape"
with hand signed COA from LB7 Expedition Leader, Curt Newport

"Moment of Discovery"


Sealing Tape from LB7


about "Moment of Discovery"

Offered here is a high quality print faithfully recreating the "Moment of Discovery" of Liberty Bell 7 after being lost at sea for 38 years. This was following it's splashdown and attempted recovery by USMC pilot James Lewis (autographs found on "Support" page) Never has so much controversy surrounded a mission as did Gus Grissom's Mercury - Liberty 7 flight.

This print shows the scene with both historical and technical accuracy as the Magellan 725 Remotely Operated Vehicle first observed the sunken spacecraft during leader Curt Newport's amazing 1999 recovery expedition. Newport (see "Support" page) commissioned Boston artist Alfred Mira who produced the original of this image in oil.

Curt Newport has hand signed each print as you can see in the scan. In addition however, for a small number of prints, Newport also included a piece of "Sealing Tape" actually recovered from the sunken spacecraft during restoration. This FLOWN tape is nearly impossible to find today, except in small Lucite displays produced with much smaller fragments, cut for resale.

The small number of prints being offered here included the fully INTACT larger pieces of FLOWN "Sealing Tape", coming directly to Farthest Reaches from their source, Curt Newport in June, 2005. Each piece is substantial measuring approximately 1" x 2.5". As you can see, each print with FLOWN "Sealing Tape" comes with a letter of authenticity HAND SIGNED by Curt Newport AND a letter composed by Curt that summarizes the history of the print, the flight and loss of the Liberty Bell and circumstances surrounding it's ultimate recovery.

Only a very few of these are available so suggest you don't delay if interested because when they're gone....they're gone!

#Mercury Mem - Liberty Bell 7 Print w/FLOWN Tape
$695

Liberty Bell 7 Desktop Model
Authentically hand signed by Curt Newport, Guenter Wendt & Jim Lewis
This beautifully 1/48th scale desktop model of the Liberty Bell 7 is custom produced for Farthest Reaches LLC by model maker Nick Proach. The image here simply doesn't do this model justice, though Nick's reputation for quality is well known throughout the industry.

As nice as it is, Farthest Reaches has not left well enough alone and has taken this scale model to an even higher level. We have had each one authentically hand signed on it's powder blue base by:

1. Curt Newport - Responsible for Liberty Bell 7's recovery and author of the definitive book on the subject, "Lost Spacecraft - Search For Liberty Bell 7".

2. Guenter Wendt - The Mercury Padleader and one of the LAST men to see and touch Liberty Bell prior to it's lift-off on July 21, 1961.

3. Jim Lewis - Marine Pilot of Hunt Club 1, who lost a valiant struggle to prevent Liberty Bell from sinking to the bottom of the sea on that fateful day. Jim was the LAST man to have contact with the capsule before it disappeared from site in 16,000 feet of water until being found some 38 years later.

#Mercury Mem - Liberty Bell Signed Model
$595
MR-4 (Liberty Bell 7) Umbilical Head Wire

These fragments are actual segments of electrical wire removed from the umbilical head that provided external power to Gus Grissom's Liberty Bell 7 just prior to it's historic liftoff on July 21, 1961.

Each artifact measures between 3/4" - 7/8" long and is similar to the scan although color or exact size may vary. As you can see, the wire is presented in a transparent gel box so that it can be safely viewed or handled but can also be easily removed should you wish to do so.

The signed letter of authenticity from noted Aerospace Writer, Lecturer, and Historian Rick Boos explains the purpose and role of the umbilical head to MR-4's most historic mission as well as the chain of ownership that lets you know you're getting an authentic piece of space program history.

#Mercury Mem - LB7 Umbilical Wire

$125
The Recovery of Liberty Bell 7
Authentically hand signed/inscribed by Curt Newport, Guenter Wendt & Jim Lewis
Not only were Guenter Wendt & Jim Lewis a part of this grand adventure as it unfolded in 1961 but were onboard the MV Ocean Project as LB7 was raised from the deep some 38 years later.

The signatures and inscriptions read as follows:

Curt Newport (Recovery Expedition Leader signs & adds, "Found! 5/1/99"

Guenter Wendt signs with "Padleader" & adds, "Off to space! 7/21/61"

Jim Lewis signs with "Pilot, Hunt Club 1" & adds, "Claimed by the deep"

This stunning image is uncropped (full frame) in order to preserve it's full scope. It was custom produced by Farthest Reaches by special arrangement on high quality Agfa Prestige paper.

#Mercury Mem - Triple Signed LB7

$195
This vintage NASA Space Task Group publication has been hand signed in pencil on it's cover by Mercury Astronaut Scott Carpenter. In fact, this comes from his personal collection. This book is approximately 32 pages of text and photographs detailing the flight of Liberty Bell 7. In outstanding condition.

#Mercury Mem - LB7 NASA Booklet signed by Scott Carpenter

$135
This tough to find associational item was distributed at the dedication of the Virgil I. Grissom School No. 7 in Rochester, New York on September 15, 1968. This capsule shaped program opens and is full of information inside as well as the back which contains a biography of Grissom who had perished in the Apollo 1 fire a year before. In pristine conditon and something you'll probably never see again given the limited number produced. Perfect for the LB7 collector who enjoys the items leaning toward the unusual. The only one I've ever come across.

#Mercury Mem - LB7 Grissom School Dedication

$45
John Glenn - Friendship 7 Memorabilia
"The Flight of Friendship 7 * The Astronaut"

Wing: A Phillips Records Product - 1964

This long playing record produced in the UK by Phillips in 1964 is in what appears to be unplayed condition. The slip case is hand signed boldly in black sharpie by John Glenn. This is quite a rare find and I've never handled one that was hand signed before this.

#Mercury Mem - Glenn hand signed LP

$325
Project Mercury - John H. Glenn, Jr.: America's First Man to Orbit -
February 20, 1961

This 4 page publication was produced by NASA in 1962 and several photos along with text that summarize John Glenn's first orbital mission. Very vintage, very nice condition with only a few minor soft bends.

#Mercury Mem - Glenn Project Mercury Booklet
$35

Space Task Group, Friendship 7, February 20, 1962

A vintage 40 page NASA release with a descriptive summary and numerous captioned photos throughout, associated with various aspects of this mission.

#Mercury Mem - Glenn Task Group
$75

Results Of The First United States Manned Orbital Space Flight - Feb. 20, 1962

NASA, 1962, 204 pages

This is the quintessential summary of the Mercury mission of John Glenn. In outstanding condition.

#Mercury Mem - Glenn First Manned Results
$100

Vintage Time Magazine dated August 17, 1998 showing John Glenn who is about to fly Shuttle as the oldest man in space. This is the entire intact magazine and is hand signed on the cover by Glenn in bold black sharpie. JSA Authenticated. Great for framing.

#Mercury Mem - Glenn Time Magazine
$225
Scott Carpenter - Aurora 7 Memorabilia
This vintage Nasa Project Mercury lapel pin on card produced by General Dynamics Astronautics is authentically hand signed on reverse (also shown) by Mercury Astronaut Scott Carpenter. Card measures 2"x3"


#Mercury Mem - Carpenter Project Mercury Pin
$150

Scott Carpenter, Astronaut: Rescue At Sea
Columbia, 8mm Home Movie, Silent Edition

This 8mm film details Carpenter's "Orbit to Rescue". It does not appear to have every been played. Scott has signed the cover art as you can see in the scan, with bold black sharpie. A fabulous associational item.


#Mercury Mem - Carpenter Rescue At Sea
$165

Astronaut M. Scott Carpenter: Aurora 7, May 24, 1962
NASA, 1962, soft cover, 40 pages

This vintage booklet measures 10" x 8" and tells the story of Scott Carpenter's Mercury mission in photos and text. Scott has hand signed its cover in bold black sharpie.

#Mercury Mem - Carpenter NASA Booklet (a)
$165


Vintage 6 page NASA booklet hand signed by Scott Carpenter. Excellent condition.

#Mercury Mem - Carpenter NASA Booklet (b)
$165

Vintage Life Magazine dated May 18, 1962 showing Scott and Rene Carpenter. It's cover has been hand signed by both. Very unique and not easily found with both signatures. Great for framing.

#Mercury Mem - Carpenter Life Scott/Rene (a)
$225

Vintage Life Magazine dated June 1, 1962 showing wife Rene watching Scott liftoff in Aurora 7. Rene has hand signed in sharpie. Must unique. Great for framing.

#Mercury Mem - Carpenter Life Rene Carpenter (b)
$75

Vintage Newsweek Magazine dated June 4, 1962 showing Astronaut Carpenter in spacesuit and holding helmet. Fully intact and in excellent condition though smells a bit musty as is typical for old magazines. Great for framing.

#Mercury Mem - Carpenter Time
$195
Wally Schirra : Sigma 7 Memorabilia
"Would YOU like to be a Turtle? Well would you????"
(so what's a Turtle? Hmmm....click on the Turtle's Club Crest for more information)
Well you've come to the right place, if your answer is:
"You bet your sweet ass I would!"
Ok then, if you really want to become a "Turtle", here's how:

Step 1: Provide via email or letter that person to whom the card is being issued is at least 21 years old

Step 2: Enclose a check, money order, or cc info. (Visa, MC, Discover) in the amount of $90 plus shipping and handling of $3 (domestic) or $8 (international). Remember to indicate to whom the membership is being issued as undesignated membership cards will not be sold.

Mail payment to:

FARTHEST REACHES LLC., 4733 Torrance Blvd #963, Torrance, California 90503
So what will happen next ??:
Look to the mail because you will receive your Official Turtle Club Membership Card within 2-3 weeks, but BEST of all is that it will be hand signed by an original "Space Cowboy" and "Imperial Potentate" himself, Astronaut Wally Schirra and "High Potentate" and author, Ed Buckbee !!


#Turtle Club Membership

$90
n
MA-8 Flight Plan

Kraft & Schirra with MA-8 Flight Plan

This is the actual 32 page MA-8 Flight Plan used by Eugene Kranz at his console during that 6 orbit mission. on October 3, 1962. At some point the staples were removed so that this document could be put in a binder. Also note that 8 pages contain Gene's vintage penned hand annotations. Rare, important and mission utilized as Gene's tool for referring in detail, what was to be done during each orbit. Comes with a COA hand signed by Eugene Kranz on his personal stationary. This investment quality museum piece is by anyone's standards, a unique and significant slice of Mercury "Control" history.

#Mercury Mem - Sigma 7 Kranz Flight Plan
$3495
This vintage NASA Project Mercury lapel pin on card produced by General Dynamics Astronautics is authentically hand signed on reverse (also shown) by Mercury Astronaut Wally Schirra. Card measures 2"x3".

#Mercury Mem - Schirra: Project Mercury Pin
$175

Results Of The Third United States Manned Orbital Flight

NASA,1962 (120 pgs.)

This copy is in VG+ condition and hand signed by Wally Schirra who adds mission information.

#Mercury Mem - Third Orbital Flight
SOLD

The Six Orbits Of Sigma 7 - Walter M. Schirra's Space Flight - October 3, 1962

NASA, 1962, 48 pages

Text, photographs and maps relative to this historic Mercury flight. Vintage and in wonderful condition. Measures 8" x 11".

#Mercury Mem - Six Orbits of Mercury 7
$49
Gordon Cooper - Faith 7 Memorabilia
This vintage 33 1/3 rpm record was issued as a promotion by the American Bank of Commerce of Phoenix, Az. It was produced in 1974 at which time Gordo was a member of this institution's Board of Directors. This one came from Gordon Cooper's personal collection and he has hand signed and inscribed on it's sleeve, "From my personal collection, Gordon Cooper. It is in pristine condition and has never been played. Very unique and from the collection of the astronaut himself!!,


#Mercury Mem - Cooper Record
$150


Gordon Cooper - 22 Orbits (4") Vintage Pin back

#Mercury Mem - Cooper Pin Back
$20

Mercury Project Summary Including Results Of The Fourth Manned Orbital Flight
NASA, 1963, 445 pages, #SP-45

Owner name and Aerospace Corporation Library Stamp on cover. Very nice condition.

#Mercury Mem - Cooper Results Of Fourth Manned Flight
$100